Learning about Lead Generation via Digital Marketing
If you are a business owner interested in website design please consider the following: A beautifully designed website that works well and that has tons of functionality, but it doesn't have traffic from your target audience, may be just costing you money.
A website by itself is not a very effective lead generation tool, it can be a great lead conversion tool, especially if used effectively as a funnel.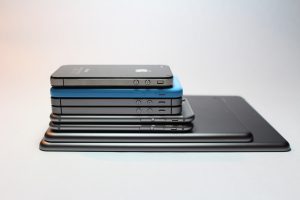 People must be brought to your website by something that attracts them. For example, let's say that you are watching a video on YouTube and something calls your attention, before you know it, you are interested in it and you end up clicking on the link to learn more about that. That progression is a very common one. The "attraction" starts from the video on YouTube and helps generate the lead for your site.
Have you ever thought how people are being attracted to your message? If not, please consider that you must create opportunities for your target audience to arrive at your website. And you must be intentional on the design of that process. That's what we call a lead generation funnel.
Mobile Lead Generation
Mobile phones are here to stay. Everybody has a smartphone and each of them is connected permanently to the web. What that means is that the possibilities of people arriving at your website from a mobile phone are considerably higher. But again, only if there are attraction points where people are already. In essence you can utilize one of several strategies to attract new leads:
Paid Advertising: When you pay someone for access to their audience. This is the most popular of all. For example, someone has a magazine and they have an audience that they "sell" access to via advertising spots on the magazine.
Permission Advertising: When you have gained access to your own audience by asking them. Examples include email marketing. Somebody gave you their email address so that they can receive your newsletters and updates.
Relational Advertising: You have access because they have a relationship with you. For example when you reach out to your cousin with a business idea.
Cold advertising: When you have access just because of being on the right place at the right time. For example when you are walking down the street and you see a sign that says: Cheap Lawn Care, call this number.
Cold Direct sale: When you directly approach a prospect that doesn't know you and you tell them about what you offer. For example when you receive a phone call and they try to sell you an extended warranty for your car.
And others.
Two moments in the funnel
The important thing to remember is that there are really two moments in your clients' journey. One is before they are in the funnel and then after they are in the funnel.
Before they are in the funnel, you are trying to get their attention and spark their interest. Once in the funnel you want to generate desire and prompt them to take action. This is what we call the AIDA model.
A successful digital marketing plan must include considerations for both of those moments: before being in the funnel and then after they are in the funnel.
If you are interested in learning more about how Merkados can help you attract more qualified prospects to your message online please contact us today.
Please contact us today if you are interested in bringing your web strategies to the next level.