1. Attract more qualified prospective customers, increase visibility and build authority
We'll attract more prospective clients through different organic digital channels including: content marketing, email marketing and SEO
Paid advertising management including: Google Adwords or Social Media Ads.
Design and distribution of high-quality digital media to build authority for your brand.
As we assist with your online reputation management, prospective customers will gravitate towards your offering.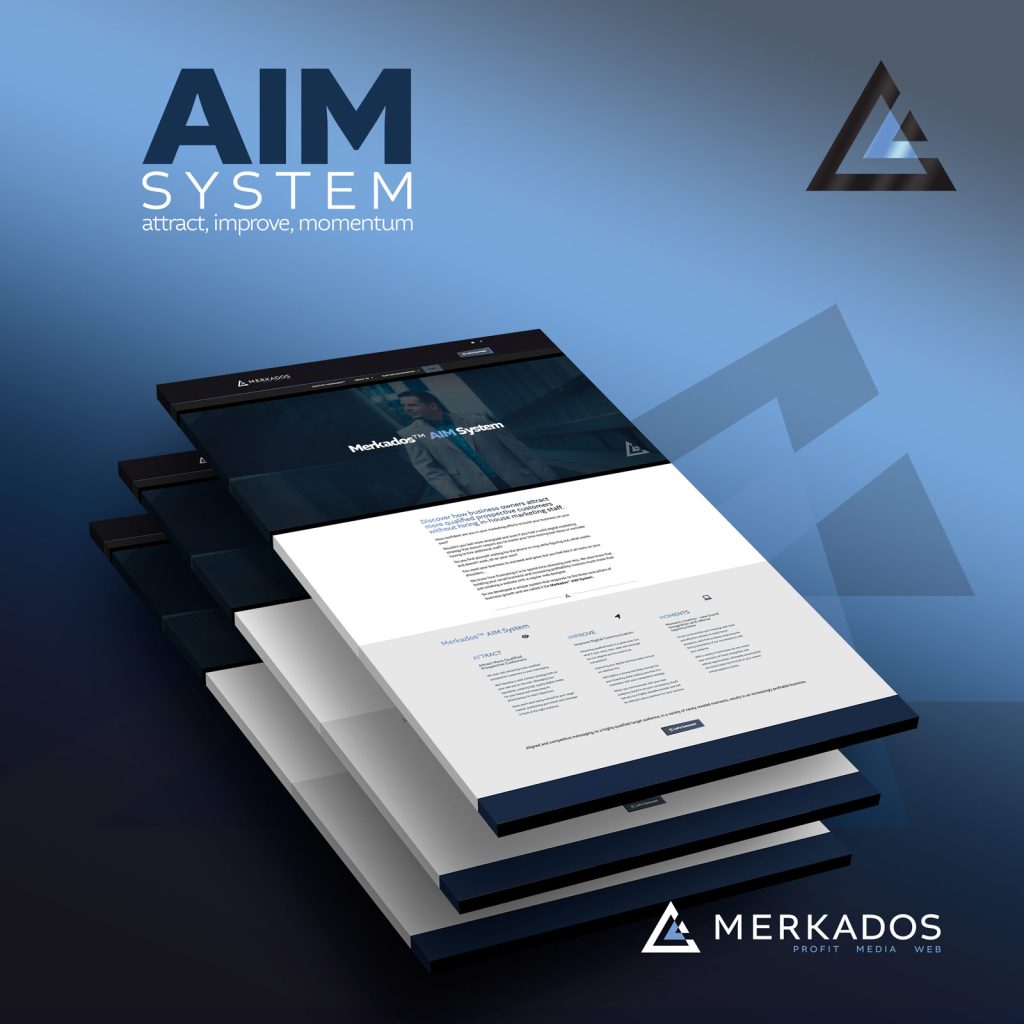 2. Improve your Digital Communications
Clarifying your core strategy, your competitive advantage and your brand, we can consolidate your messaging in a way that makes sense and resonates with your audience's needs.
A custom, secure, responsive website that works as a marketing funnel also serves as the primary hub for your marketing message.
We'll also identify unique opportunities to serve your clients with custom functionality on your website.
3. Momentum – New brand recognition and referral opportunities
We carefully measure how your audience reacts to the different marketing strategies and learn what works best for you.
We then use that analytics information to help guide our efforts to maximize the impact you get.
Our AIM System includes the following tactics for your digital marketing plan: