Unlock the potential of technology, and unlock the growth of your local business. As a dedicated business owner, the challenge of staying current while running the day-to-day operations can feel overwhelming.
At Merkados, we understand the stress and frustration that comes with navigating the digital landscape. That's why we've crafted a revolutionary solution: our AIM System.
This comprehensive digital marketing system brings together the best of the best – nine cutting-edge techniques to propel your business forward with efficiency and the latest tech. Gone are the days of endless meetings and fleeting ad spots.
With our AIM System, we take the reins of your digital marketing, allowing you to focus on what you do best – serving your clients. It's time to embrace a new approach, one that empowers you to achieve real results while we handle the rest.
Let's unlock the potential of your business together.
1. Attract more qualified prospective customers, increase visibility and build authority
We'll attract more prospective clients through different organic digital channels including: content marketing, email marketing and SEO
Paid advertising management including: Google Adwords or Social Media Ads.
Design and distribution of high-quality digital media to build authority for your brand and to communicate effectively your offering.
Assist with your online reputation management through a SAS (Software as a Service): Opinion.ac helping prospective customers gravitate towards your offering.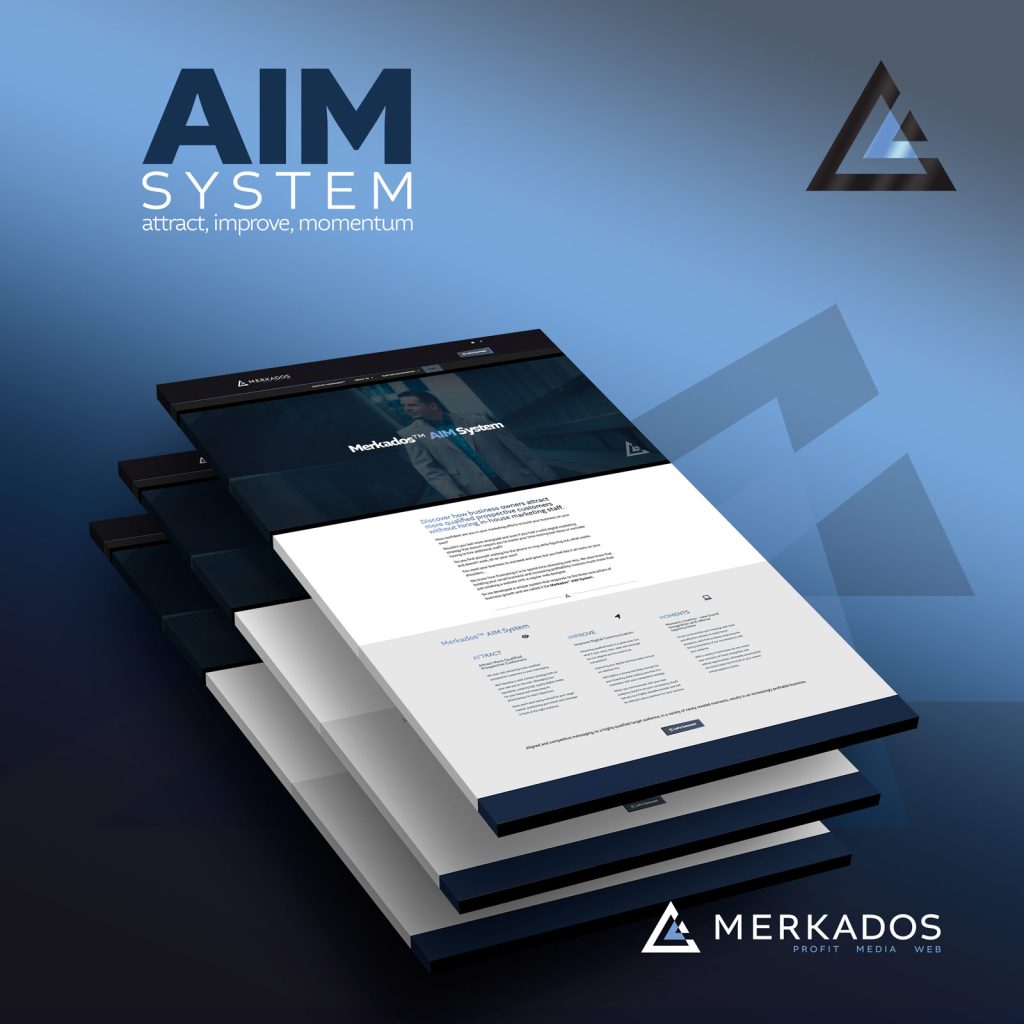 2. Improve your Digital Marketing
We guide you in developing a smart plan and identifying what makes your business stand out from the competition.
We polish your brand's personality and appearance, making sure it aligns with your unique selling points.
We simplify your message, making it clear and relatable to your target audience's desires.
We revamp your website so that it not only looks good on any device but also attracts and captures potential leads.
We discover special ways to provide tailored experiences for your clients through custom features on your website.
3. Momentum – Getting More People to Know and Recommend Your Brand
We pay close attention to how your audience responds to different marketing strategies and figure out what works best for you using special tools.
Then we adjust our efforts and focus on the strategies that have the biggest impact for your business.
By doing this, we create a positive snowball effect that helps your brand gain more recognition and referrals.
Our AIM System includes the following tactics for your digital marketing plan: